New Port Art Gallery FAQ
We hope you find the answer you are looking for below regarding our art gallery in Cincinnati, OH.  If you do not, please feel free to ask your question using our contact form.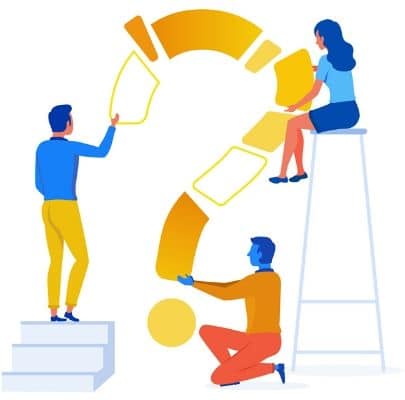 What is the New Port Art Gallery?
The New Port Art Gallery is the newest art gallery in Cincinnati.
With over 50 artists' work on display, we really do have something for everyone.  Most of the artists are local to the Tri-state.
Our mission is to offer a gallery experience like no other.
All art on display in the gallery is for sale.
When did the art gallery open?
We officially opened our doors in January of 2020 and re-open at our new location in April of 2021.
What are your hours of operation?
We are closed temporarily as we are relocating the art to our new Cincinnati, OH location.
Monday through Thrusday: 7:00 AM – 9:00 PM
Fridays: 7:00 AM – 10:00 PM
Saturdays: 8:00 AM – 10:00 PM
Sundays: 9:00 AM – 7:00 PM
Where are you located?
Cincinnati, OH – More info coming very soon…
Can I get directions?
Soon!
What types of art are in the gallery?
We have art created from all types of mediums ranging from canvas, prints, mosaics, metal, wood, stained glass, and more.
The variety of art ensures we have something everyone will enjoy. Topics of pieces range from nature to skylines, abstract to sports, and almost anything you can think of.
How many artists on in the gallery?
At any given time we have roughly 50 artists on display in our 5,000 sq. ft. facility.
Is the art for sale?
Yes it is! Everything in the gallery is clearly marked with a price set by the artist. We accept cash and credit cards.
Do you have any events?
Every Saturday from 1:00 PM to 5:00 PM we have our Meet The Artists event.  Many of the artists come to the gallery each Saturday to talk to people just like you and are happy to answer any questions you may have for them.  This is a free event.
More events are coming soon!  We have submitted our desired event dates and details to Newport on the Levee's management.  As soon as we have confirmation that our proposed events are approved, we will certainly let you know. 
How much is admission?
It's free! There is no charge to browse the art at the New Port Art Gallery.
We have 50 local artists on display at the New Port Art Gallery.  Everything you see on the walls and gallery floor is for sale.  If you love it, take it home with you!
Join us any day of the week!
Meet the artists! 
Enjoy live music
Talk to the artists/watch them work
Water, soda & snacks are on us!
Find us on Facebook & Instagram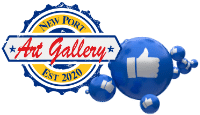 329 Ludlow Ave
Cincinnati, OH 45220