The Man Behind The Gallery
Brent Keltch
Welcome to the Port!
The New Port Art Gallery is a 5,000 sq. ft. art gallery currently housing 50 artists from across the Tri-State and beyond.  We're located in Newport on the Levee on the plaza level.
Along with selling some of the Tri-state's best original artwork of all kinds, we offer classes, interactive painting sessions with professional artists and host a Meet The Artists event every Saturday from 1:00 PM – 5:00 PM.
Our mission is to offer a gallery experience like no other!
Everything is available for purchase, so if you love it, take it home with you!
We have paintings, sketches, photography and art created from every type of medium you can think of!
It is truly something you have to experience for yourself.
See you soon!
Greater Cincinnati's Art Melting Pot
We are proud to display art created by talented men and women from all walks of life.
The majority of the art found in the New Port Art Gallery are from local artists in the Greater Cincinnati area.
Everyone is welcome to visit the gallery.
It is completely free to browse the gallery.
Love Art
The New Port Art Gallery is an exciting, free experience anyone living in Greater Cincinnati or passing through can enjoy thanks to Brent.
Thank the artists for supplying the art as they too share the same love for art passion that Brent has.
By the way, Brent even has his own original pieces on display at the gallery.
If you have a chance, strike up a conversion with him while you are at the gallery.  You will feel his passion and it just might rub off on you!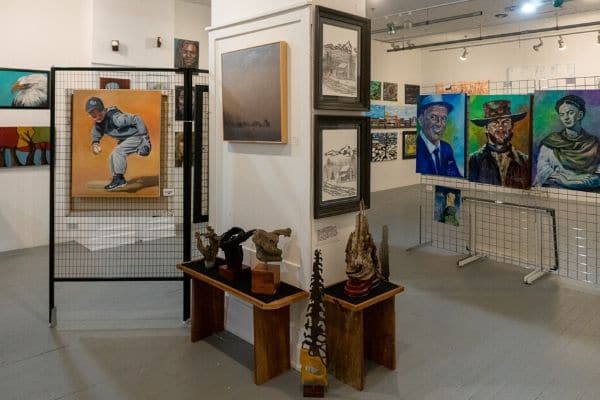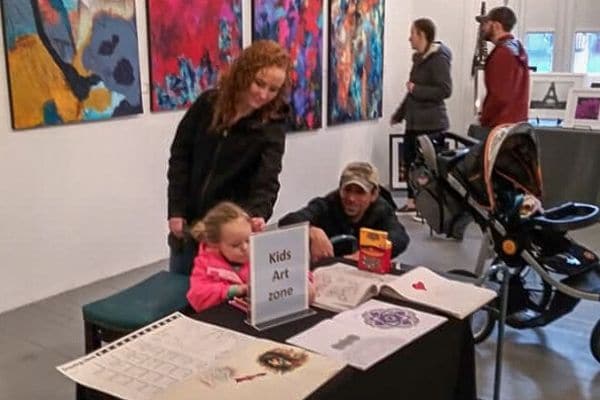 Kids' Art Activities
With so many of our visitors stopping by before or after visiting the Newport Aquarium, it became apparent quickly we needed some entertainment for the children.
We have a dedicated area in the gallery set up for children to make art as their parents or guardians enjoy the art.
All materials and utensils are supplied and free to use.
1 Levee Way Unit P106
Newport, KY 41071
Mo-Fr: 4:00 PM - 8:00 PM
Sa: 12:00 PM - 8:00 PM
Su: 12:00 PM - 5:30 PM
We have 50 local artists on display at the New Port Art Gallery.  Everything you see on the walls and gallery floor is for sale.  If you love it, take it home with you!
Meet the artists! 
Enjoy live music
Talk to the artists/watch them work
Water, soda & snacks are on us!
We are located in Newport on the Levee.