Say Hello to the Bridgeview Box Park
Come on down to the New Port Art Galley located at Newport on the Levee and check out all of the new local vendors in the Bridgeview Box Park.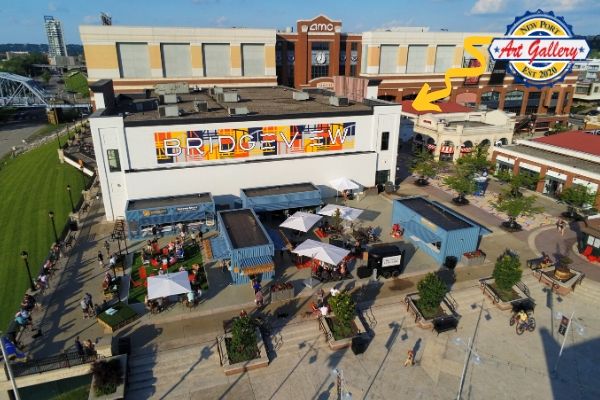 Things are Heating Up Around the New Port Art Gallery
Several new vendors can be found a short walk around the corner from our new art gallery in Newport, KY.
Some of the new vendors include:
Kon-Tiki on the Levee
Che on Wheels
The Little Spoon Bakery and Cafe
Bon Mi Street
Leaf & Lamb
Get Out & Start Having Fun Again!
Did you miss the first weekend of the Bridgeview Box Park soft opening during the last week of May? The roll-out continues on the schedule below.  Enjoy live music, food, refreshments, and shopping!
Bridgeview Box Park Hours
Thursdays – 4:00 PM to 8:00 PM
Fridays – 11:00 AM to 10:00 PM
Saturdays – 11:00 AM to 10:00 PM

Sundays – 12:00 PM to 6:00 PM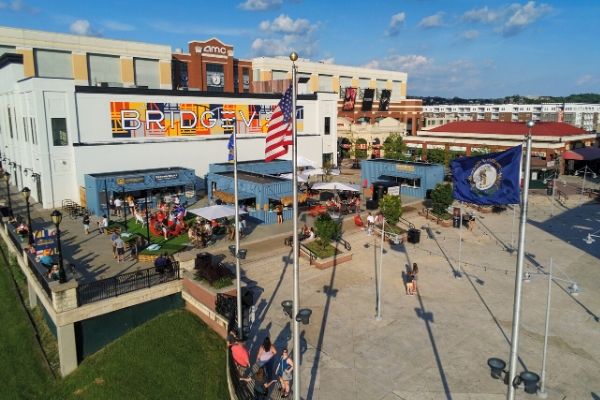 Bridgeview Box Park From The Sky
Brought to you by Ryan and his team at Optimized SEO and Websites.  Get a quick tour of the Bridgeview Box Park from a drone!
Ryan would love to speak with you about stepping up your business' marketing game and show you what quality marketing can do for your business!
Temporarily closed due to moving locations...thanks for understanding.
We have 50 local artists on display at the New Port Art Gallery.  Everything you see on the walls and gallery floor is for sale.  If you love it, take it home with you!
Meet the artists! 
Enjoy live music
Talk to the artists/watch them work
Water, soda & snacks are on us!
Our new location will be in Cincinnati as of late November, 2020.